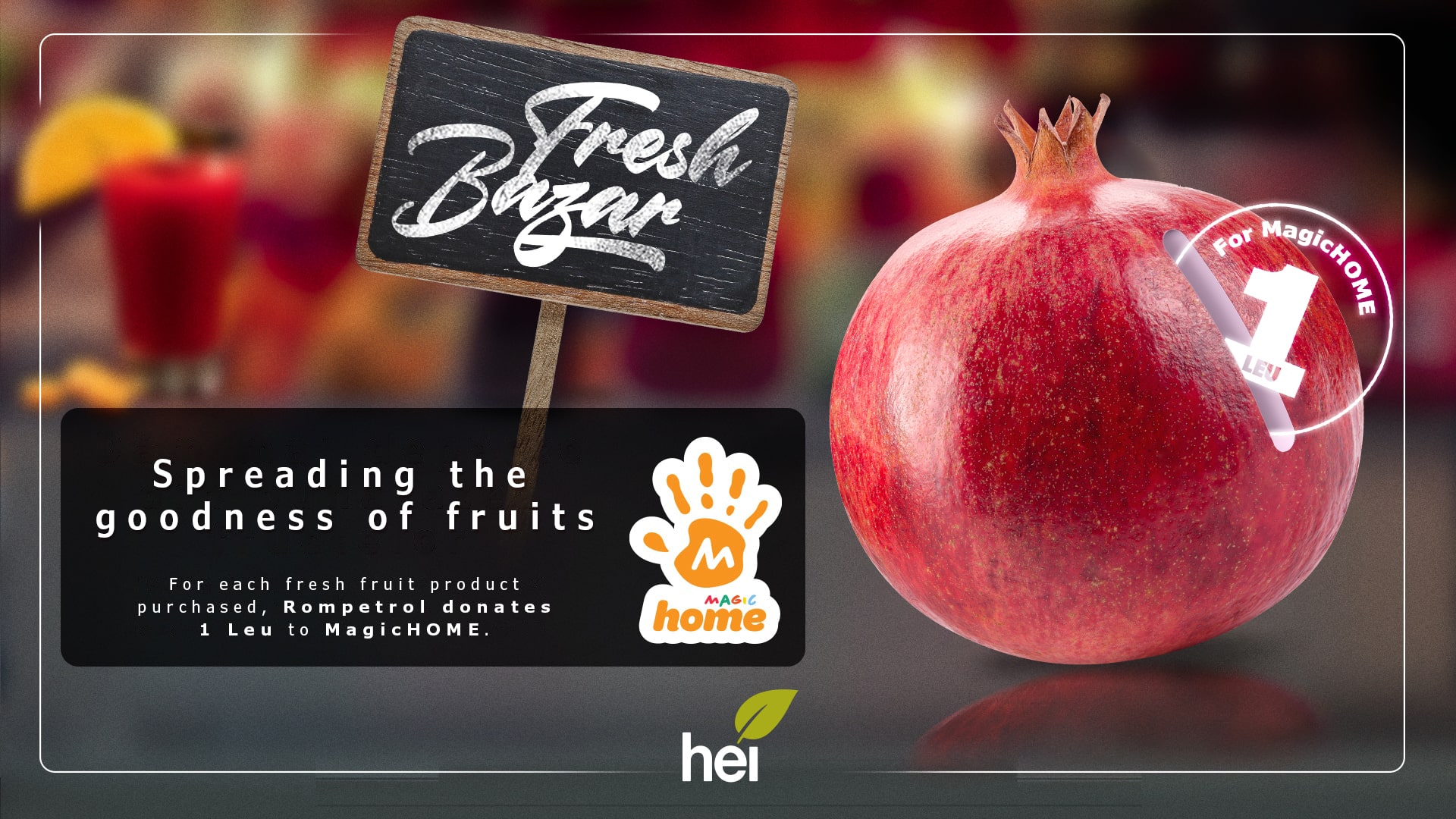 hei!
If you've made it here, it means you've enjoyed the energy of a fresh fruit product at one of the Rompetrol gas stations, and in doing so, you've helped children with serious illnesses from the Magic Association. Thank you!
Between April 24th and June 24th, Rompetrol directs 1 leu from the purchase of each juice, smoothie, and fresh fruit yogurt from the hei range to the Magic Association. All the money collected from the campaign will be donated to MagicHOME, the place where parents with severely ill children spend their time before a new hospitalization.
Rompetrol has been supporting the Magic Association since May 2020, and together we have helped almost 12,000 children and parents get to the necessary investigations and treatments, thanks to volunteers who have covered more than 2,000,000 kilometers.
A fruit product means health, both for you and for the children with severe illnesses!
Thank you!
Magic is what you make!
If you want to help further, learn more from: https://asociatiamagic.ro/hei/