Rompetrol has implemented the anti-crisis plan, having as the main direction to protect employees and their families, by developing flexible work or work from home programs, providing equipment and IT solutions, but also other measures to support them.
We truly believe that we will undergo this challenging context having the support of all our dedicated specialists and our long-term business partners.
We have identified ways to maintain jobs, in the context in which this period was characterized at the national level by decisions involving technical unemployment, reduction of work schedule, collective dismissals, closures or suspension of activities directly affected.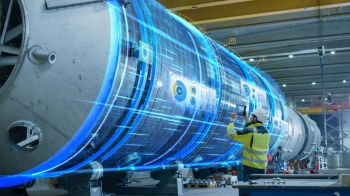 Continue the automation trend of our assets. The digital transformation does not mean replacing human resources, but a complex support for the people who work, day by day, in Petromidia and Vega refineries.
We continue to invest by implementing projects within the Kazakh-Romanian Investment Fund: we are developing the gas station network and building a cogeneration plant in Năvodari. The new plant will play a major role in stabilizing the production and distribution of electricity in the Dobrogea region.
Exploring current facilities (hydrogen production) and potential projects connected to our activities to contribute to a cleaner energy and environmental friendly production activity (reducing CO2, SO2 emissions, but also reducing water consumption, energy used in technological processes).